Financial Services Union - the Union for you
Financial Services Union is the leading trade union representing staff in the financial services sector – with over 15,000 members in the Republic of Ireland, Northern Ireland and Great Britain. If you work in banking, technology or any other finance related workplace we are the union for you.
We know finance: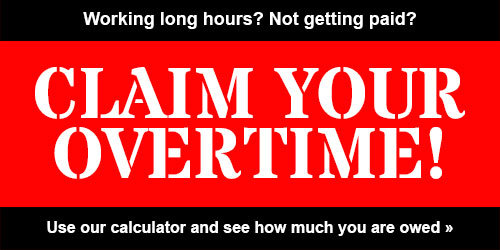 With decades of experience in financial services, we are the workplace experts in your sector. For almost a century, through different economic times, this union has negotiated the best possible workplace arrangements for our members.
We know finance workers:
We are led by finance workers. Our full time staff, negotiators and representatives have unique experience protecting and improving terms and conditions and ensuring fairness and respect in the workplace.
We know our members:
We know that our members want the best in their careers, and so we offer a range of additional benefits in training education and specialised services to support you.
We make a difference:
With over 1,500 workplace representatives, and a dedicated team of experienced staff, we directly assist our members every day . We have negotiated pay increases, ensured enhanced overtime rates, maternity and paternity pay and decent pensions. FSU members know that they are not alone when facing an issue at work and the union provides all the information support and advice you need.
We are your union:
If you work in finance, or related industries, we are here for you. Our strength is that we work together-from office to office, branch to branch-to secure decency, fairness and a voice at work.
The FSU does NOT tell your employer that you have joined the union, unless you wish to pay by salary deduction.

If you have any further queries about the services and benefits that FSU membership offers, or if you are unsure of whether FSU is the right union for you, contact us IN CONFIDENCE on 00353 (0) 1 4755908 or 0044 (0) 28 90200130 email us at info@fsunion.org .