Representing workers in the financial services sector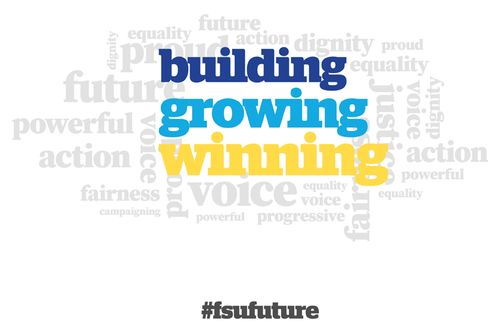 The Financial Services Union is the leading trade union representing staff in the financial services sector. We have approximately 15,000 members located in the Republic of Ireland, Northern Ireland and Great Britain.
Our members share common values – a commitment to decency, fairness and respect in our workplaces.
We support thousands of members building their career in the financial services sector – in banks, fintech companies, the life assurance sector and specialist support firms.
We are the collective voice of staff in some of the leading financial institutions across Ireland and beyond. Built on a network of locally elected representatives, we pride ourselves on being our members' voice in negotiations with employers on critical issues such as pay, working time, leave and health and safety.
We also provide a professional advice, support and representative service for members on an individual level. Our trained workplace representatives fight to ensure that each member is treated fairly in the workplace.
Working collectively we can also secure great benefits for members on important services such as car, health and home insurance and a range of other services.
The Financial Services Union wants to support you in your career in financial services. Join the FSU or contact us if you want to find out more.