General Council
The General Council (GC) consists of the General Secretary, the President and 16 other members selected by the Union's five Sector Committees.
The General Council meets at least six times a year and has responsibility for directing the general policy and affairs of the Union and for pursuing a strategic approach to the Union's development.
The responsibilities of the General Council are outlined in more detail in the Rules of the Union.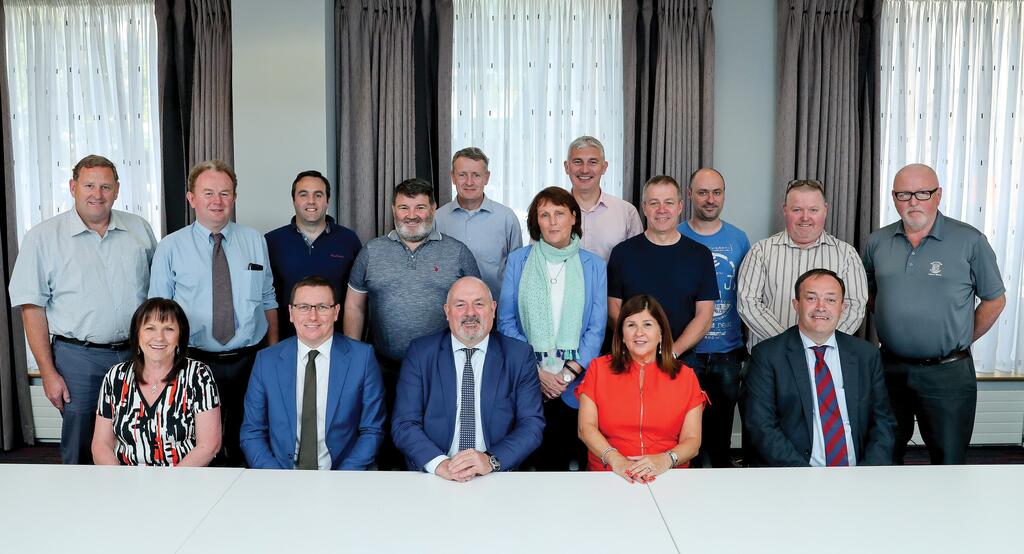 Back Row L-R: Pat McCarthy (BOI - Resigned), Mick Nerney (Technology and Services Sector Officer), Paul Gilmartin, Denis Stevenson (AIB Officer), Tom Ruttledge, Mary Ennis, Martin Gallagher, Roger James, Joe Allsopp (UB Officer), Dominic Boyd, Liam Ross (BOI Officer).Front Row L-R: Eileen Gorman (Danske Officer), John Burns (Honorary Secretary), John O'Connell (General Secretary), Sharon McAuley (President), Hugh Keaveney (Honorary Finance Officer).Also not in photograph: Derek McGrath, Etain Ryan Lyons (AIB).