FSU marks international women's day #iwd2018
Issued : 7 March 2018
Introduction
This year the theme for international women's day is #pressforprogress.
To mark #IWD2018, which is also the centenary of the foundation of the Union, we've collated material on the status of women in banking in Ireland, their struggle for equality through our trade union and how previous generations of brave and tenacious women really did #pressforprogress.
Women were members of the Union from the very start.  However, it took a long time for them to gain positions of power within the Union. This reflected their position in banks, in the workplace generally and also wider society.
It was not until the 1950s that women were represented on the Executive Committee of the Union when Eileen Keogh and Emily Soffe took their seats. In 1958 Maureen Collins beacme the first woman to be elected as an officer of the Union, when she was elected Assistant Honorary Secretary and Treasurer. Today more than 70% of our membership are women and they are prominent in all sections of the Union.
Below we've collated some material on the struggle women faced, and still face today, to achieve equality and fair play in banking and financial services sector.
Evidence to arbitration hearing 1920.
Click here to read an excerpt of the evidence given by Eileen Despard to the arbitration hearing on the struggles facing female bank officials. The establishment of this arbitration body was a major victor for the fledgling IBOA, which had fought a bitter dispute for recognition with the banks. Eileen Despard was one of just two women who gave evidence to the hearing, which otherwise was dominated by men. She focused on the cost of living and the failure of banks to pay a living wage, a sentiment that echoes strongly to this day in many workplaces.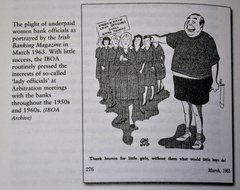 The Marriage Bar
Click here to read about the marriage bar (whereby women were forced to leave their employment upon marriage). This was one of the main impediments to the advancement of women in banking for decades. Eventually done away with in 1973 it blighted the careers of generations of women, and still cast a shadow many years later. It was only in 2017 that the first woman was appointed CEO of an Irish bank.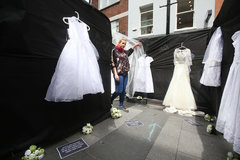 Equal Pay for Equal Work
Click here to read about the struggle for equal pay for equal work in Irish banking and how the issue still resonates today with the Union's campaign on the gender pay gap.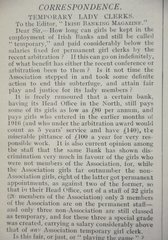 Always the bitter word
Click here to read correspondence from the Irish Banking Magazine that shows the prejudice and discrimination that women faced after they first made a significant impact as bank workers during the First World War.