Think Security!
Sound Advice for Financial Services Workers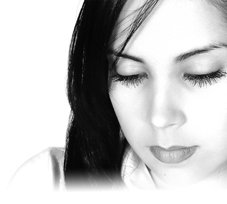 At Home
Identify callers before opening the door. If in doubt, don't open the door.
Use solid doors and good deadlocks.
Keep windows locked.
At night, close curtains before turning on lights.
Keep front boundary hedges and fences low to maximise your view.
Keep rear boundaries high to maximise your security and privacy.
Keep young children in sight or, if leaving them with someone else, ensure that the minder is aware of the risk of kidnapping.

Travelling to Work
Be alert, especially when leaving or entering your home or workplace.
Where at all possible, vary your routes and the times of your journeys.
Travel with company where possible.
Report any suspicious vehicles or people.
If you think you are being followed, contact police immediately and try to avoid becoming isolated
Be suspicious of anyone trying to get you to stop or to leave your vehicle.
If possible, keep windows closed and doors locked
When stopping, do not allow yourself to be "boxed in" - leave enough room to manoeuvre
When parking, do not leave anything in your vehicle that may identify your occupation or business.
Try to avoid parking anywhere that may become dark or isolated before your return.