Equality should be second nature - not second best
Equality for All
One of the key objectives of the Union is to promote and secure equality of opportunity and treatment for all working in the financial services sector. The Union is committed to advancing the equality agenda, wherever and whenever possible, both on a collective basis for large groups of members and on an individual basis for members suffering personal discrimination.
We are fully committed to valuing diversity and we strive to promote equality of opportunity throughout the Union. We are opposed to all forms of unlawful discrimination and we aim to create an ethos whereby employees and members can participate in the Union to their full potential and have their contributions recognised.
Together with our trade union colleagues in the Communications Workers' Union and Mandate Trade Union we have produced An Equality Policy for Trade Unions.  
The aim of this policy is to support a positive work environment that endorses equality for both Union employees and all our members.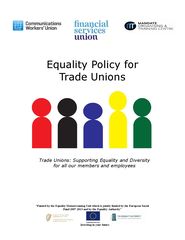 Cover image for Equality Policy
Mainstreaming Equality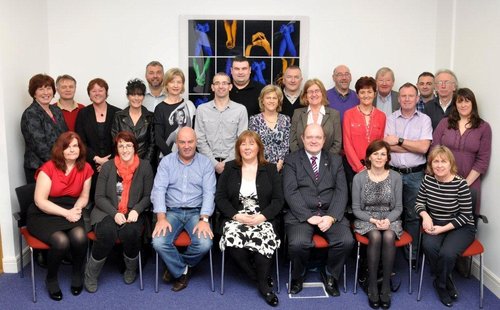 Together with the Communication Workers' Union and Mandate, FSU participated in an equality mainstreaming project which has resulted in the development of a Toolkit for Trade Unions. This project was supported by the Equality Mainstreaming Unit in the Equality Authority which was jointly funded by the Authority and the European Social Fund.
The Equality Toolkit consists of:
Equality Handbook for Trade Union Representatives
Training Manual on Equality, including tutor's manual - 3 modules
Brief equality presentations for inclusion on representative training courses
Pre-course and post-course questionnaires
The Equality Handbook for Trade Unions is available here.
For further information please contact our Senior Training and Industrial Relations Officer, Marian Geoghegan, at [email protected]