Retired Workers' Committees Marks Historic Event in Union's Foundation at Limerick Meeting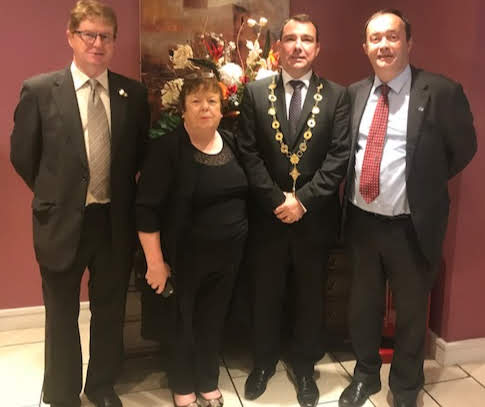 The FSU's retired workers' committee marked the 101st anniversary of a meeting of bank workers that was central to the foundation of the Union.
In September 1917 a meeting of bank workers was held in Limerick.  At the meeting 40 bank officials signed a pledge supporting the formation of a trade union for bank officials.  The following March the Irish Bank Officials Association was founded at the Mansion House in Dublin.
This September the FSU retired workers' committee returned to Limerick to mark this historic event.  A reception was held in Pery's Hotel, the venue that hosted the original meeting.
The Mayor of Limerick City and County, Cllr. James Collins spoke at the event and recalled the bravery and vision of the bank officials involved. 
FSU Honorary Finance Officer, Hugh Keaveney, said, "I want to thank the FSU retired workers' committee for organising this great event, and in particular the work of Fergus Reynolds and Margaret Browne in making it such a success.  It reminds us of the proud tradition of our union and the bravery of those who challenged the powers that be to fight for basic rights.  In a rapidly changing sector those values are as important in 2018 as they were in 1917."