Employment news in brief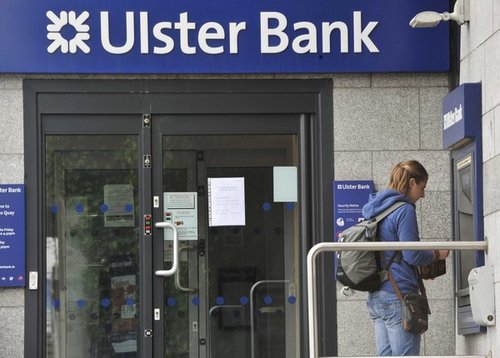 AIB
On Tuesday 13th November we held a really positive meeting for AIB sector committee members and Area Co-Ordinators to plan the next phase of our 'Secure our Salaries' campaign.  The well-attended meeting discussed our strategy for the coming months and the importance of recruiting AIB colleagues into the Union.
The campaign will focus on a number of key goals – a flat rate increase for all staff, separate to any performance related award, faster progression through pay ranges and a fairer and better promotion system.  Thanks to everyone one who attended and contributed to this important meeting.
We have also recently secured a significant win for members in relation to proposed Home Advisor roles.  The employer has maintained that successful internal applicants would be appointed at their current grade and that these were not promotional positions.
Following consultation with members FSU tried to negotiate a solution at local level.  However, ultimately we had to bring the issue to the Workplace Relations Commission (WRC) to achieve a fair and just result.
The WRC recommendation is a significant win and will in effect see Home Advisors apply for Junior Management roles with a corresponding salary increase.
Ulster Bank
The FSU Ulster Bank Sector Committee recently held a constructive meeting with new Ulster Bank CEO Jane Howard.
In response to FSU concerns about the future of the branch network and RBS's long term commitment to Ulster Bank Ms. Howard assured us there are no merger plans with other competitor banks and that, as someone with frontline banking experience, she valued the branch network and the contributions of staff.
In terms of our future agenda we stressed the need for training and upskilling of staff and a framework for long-term job security and the new CEO committed to engaging with us constructively on this agenda.
It was a positive first meeting and the Ulster Bank Sector Committee was encouraged by Ms. Howard's long-term commitment to Ulster Bank, its staff and customers.
In another important develop we have lodged a pay claim for 2019 with the employer.  Our approach to pay for coming year was informed by the surveys that members responded to.
Our members told us that they wanted a flat rate cost of living increase, separate to performance related pay awards, that the employer's matrix structure needs to change and that pay improvements should be spread more evenly across all staff.
Our pay claim for 2019 reflects our members' views and we'll keep members updated as negotiations progress.
Bank of Ireland
That time of year again that we will be commencing pay talks within BOI in the coming days. 
For those impacted by the Service Centre closures Career Hubs facilitated by Harmonics are being established.  FSU have secured agreement from BOI that applicable employee expenses from Service Centre Location to Career Hubs will be paid.
All agreements negotiated by this Union including the terms of the Change Management and Redeployment agreements have been recommitted to and remain inforce.   
Eir
FSU has been active in resolving a number of issues faced by our members in Eir who are expected to move to a new office building in Citywest.
After listening to members concerns about the proposed new location we have successfully resolved issues with the employer including front desk security, access to canteen facilities, parking, upgrading of lighting and office furniture.
Discussions are taking place in relation to a disturbance payment for the move.
IBM
Discussions on pay are currently ongoing with IBM.  The annual leave audit that the employer agreed to undertake at FSU urging is also underway and we would encourage all members to engage with their manager to ensure they are allocated the right amount of leave.