Diary 2019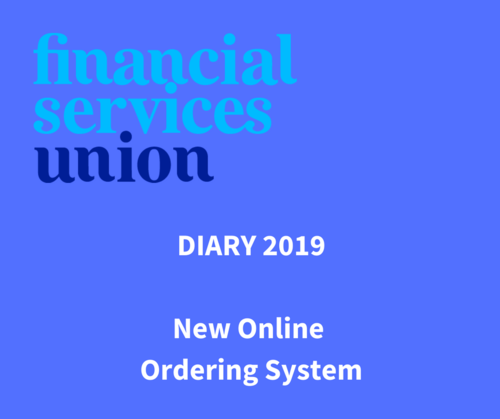 Your Union is committed to providing you with a range of benefits and services.  We are also committed to keeping these benefits under review to ensure that we make the best use of your Union dues.
In recent years the popularity of the hardcopy FSU diary has waned, with many members informing us that they don't use them.
As the production and postage of the diary is a significant expense we are introducing an 'opt-in' system for the diary this year.  It's a simple system and will only take a minute of your time. 
This week every current member will receive an email asking them if they require a 2019 diary.  A link in the email will bring anyone who wants a diary to a very simple 'opt-in' page on www.fsunion.org
Just click the link, fill in your details and a diary will be with you later in the year.  If you don't require a hardcopy diary then there is no need to do anything.
Also retired and associate members will automatically receive their diary as per normal.  There is no need for them to take any action.
This is the first year we are using this opt-in system.  We believe it will reduce the costs associated with the diary and we can then use those savings to invest in enhanced services for members, such as our increasingly popular family days out in Cork, Dublin and Belfast.
Remember, keep an eye out for the email about 'FSU diary 2019' later this week.