General Secretary
The General Secretary is appointed by the General Council as a permanent full-time officer with responsibility for directing the work of the Union's staff and for co-ordinating the Union's day-to-day operations in line with the objectives set by the Union's General Council.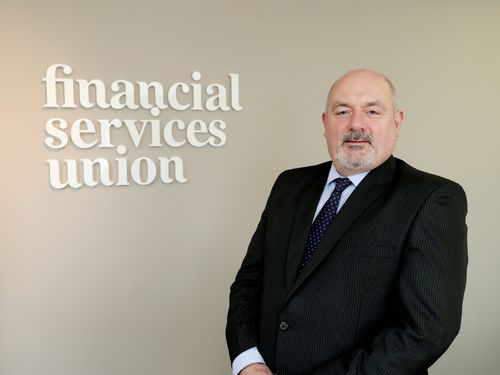 John O'Connell was appointed General Secretary of the Financial Services Union in September 2019.
John comes to us with extensive experience of Industrial Relations, Human Resource Management and Business with over 30 years' experience working in Ireland, Europe and the Middle East in the Communication, Finance, Aviation and Healthcare sectors.
John previously worked in FSU as Assistant General Secretary.