General Secretary
The General Secretary is appointed by the General Council as a permanent full-time officer with responsibility for directing the work of the Union's staff and for co-ordinating the Union's day-to-day operations in line with the objectives set by the Union's General Council.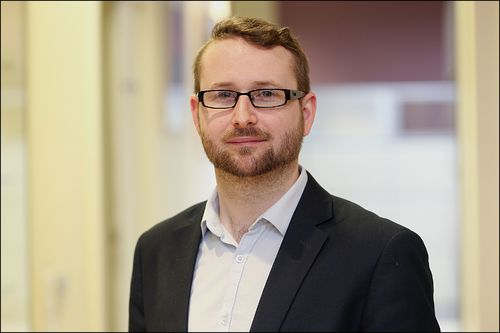 Gareth Murphy was appointed Acting General Secretary of the Financial Services Union in October 2018. He previously served as Head of Industrial Relations and Campaigns and has worked for FSU for more than 10 years.
Gareth has extensive experience as a senior industrial relations official, representing our members' interests in negotiations with major companies in banking and financial services and engaging with Government and regulatory authorities.
Gareth is also currently undertaking a PhD in Queens University, Belfast, researching performance management systems, new technologies and the impact they have on workers in the sector.
Gareth is determined to ensure that the principles of the trade union movement play a key role in shaping the future world of work in the decades ahead.
A keen runner, Gareth is also a mentor with his local GAA club. In what spare time he has he enjoys reading, music and picking up after his three children.