Benefits of Being a Member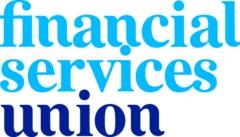 We are stronger together
Staff represented by trade unions have better pay and terms & conditions than those outside the union movement. 
The reason is simple – a strong, united workforce professionally represented can negotiate a better deal with management.
The Financial Services Union is committed to listening to its members on key issues such as salary, terms & conditions, performance management and health & safety for instance.  Our trained and professional negotiators, with the support of staff representatives, will then engage with management to get the best possible deal for staff. 
In recent months we have secured increased pay, won longer holidays, protected pension entitlements and enhanced the quality of life for thousands of staff across the sector. 
Join the FSU or contact us if you want to find out more.
By Your Side
Many people will encounter tough times during their career.  This may involve poor management, unfair decisions or even escalate to bullying and intimidation.
The Financial Services Union will stand shoulder-to-shoulder with an individual member who has a problem at work.
Our access to expert industrial relations and legal advice makes a real difference to the working lives of our members every day.  Often we can deploy our experience to resolve issues informally.  Alternatively, if a formal process is required to resolve a grievance our professionally trained staff will attend and support members in formal meetings with management. 
Join the FSU or contact us if you want to find out more.
Bargaining Power
Our power to get great deals extends beyond the workplace!
We have negotiated a range of discounts for our members on car, home and health insurance.
We also partner with attractions such as Dublin Zoo, Fota Island, Tayto Park and Belfast Zoo to offer free or discounted tickets to members and their families on specific dates.
Members can also avail of price discounts at leading retail stores, restaurants and other outlets through our discount scheme.
More information is available here.
Join the FSU or contact us if you want to find out more.
Retired and Associate Members
Members who have retired or left the workforce have a valuable role to play in the Union. 
For a reduced subscription rate members can still maintain the benefits of membership, including the discounts mentioned above.
The Union has an active Retired Members Committee.  It ensure that members are kept informed of developments is also involved in the Irish Congress of Trade Unions and the Senior Citizens' Parliament.
Current subscription rates are available here.