National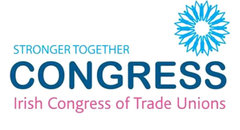 Irish Congress of Trade Unions
The central authority for trade unions on the island of Ireland, Congress co-ordinates the activity of trade unions in areas of common interest – including centralised wage bargaining and lobbying on economic and social policy. A total of 55 unions from the Republic of Ireland and Northern Ireland are affiliated to Congress.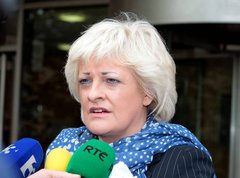 Patricia King
The current General Secretary of Congress is Patricia King.
FSU General Secretary, Larry Broderick, is a member of ICTU's Executive Council.
Address: 31-32 Parnell Square, Dublin 1.
Tel: 01-8897777
Fax: 01-8872012
Web: www.ictu.ie and www.ictuni.org.uk
Irish Conference of Professional and Service Associations
The ICPSA is an umbrella body composed of trade unions and organisations representing professional, clerical, technical and other similar employees in the Republic of Ireland.
ICPSA has ten affiliates which represent in excess of 40,000 members. The organisations are:
Association of Garda Sergeants and Inspectors
Association of Garda Superintendents
Citibank Staff Association
Dublin Institute of Technology Academic Staff Association
Financial Servies Union
Garda Representative Association
Irish Distillers' Association
Permanent Defence Forces Other Ranks Representative Association (PDFORA)
Representative Association of Commissioner Officers (RACO)
Representative Church Body Staff Association
The Honorary President of the Conference is John Healy, (GRA). Its Honorary Secretary is Gerard Guinan (PDFORA) and its Honorary Treasurer is Commandant Adrian Ryan (RACO). FSU is currently represented on the Conference Executive by Kate Varley, who has served as President of the ICPSA in the past.
The Annual General Meeting of the Conference usually takes place in November each year.